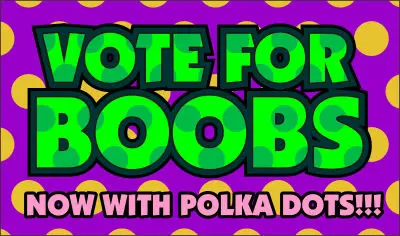 SUPER DUPER VOTING INCENTIVE! BOOBS – WITH POLKA DOTS!!!
Last chance to vote for boobs. October's coming, and that brings with it a whole bunch of Halloween costume fun, so yeah! Vote October 1st to see the new one!
CLICK HERE TO VOTE FOR PUCK. SEE BOOBS. WITH POLKA DOTS.
ALSO…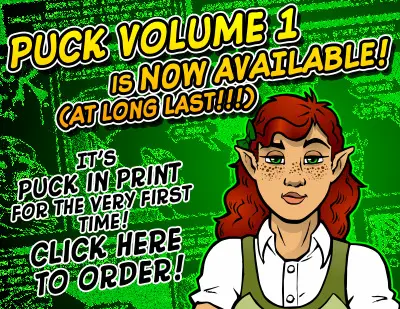 As for this comic…
Hutch's, for those of you wholly unfamiliar with the city of Hamilton (which, let's face it, is 99.9% of the readership) is a classic greasy spoon diner on the Hamilton beach strip. Yes, there's a beach in Hamilton; it's about as lacklustre as it sounds, except for the Hutch's part, which is awesome. A Sportsman burger, by the way, is their special name for a double bacon cheeseburger. Just thinking about one makes me angry that I'm not eating one.