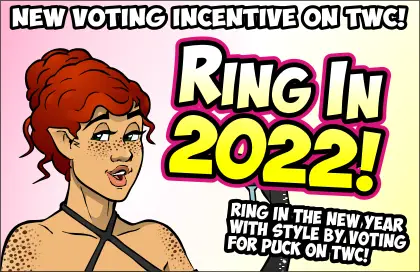 NEW YEAR = NEW VOTING INCENTIVE!!!
It's a new year to fill us all with dread! In honor of that, you can break out the bubbly and ring 2022 in with Puck, so…
As for this comic…
A lot of people in the comments called this. And that's okay. It's hard to surprise your readership when your readership is intelligent and has a good grasp of storytelling tropes. So if anything, I take it as a sign that I'm on the right path.