on 
September 26, 2022
at 
10:49 pm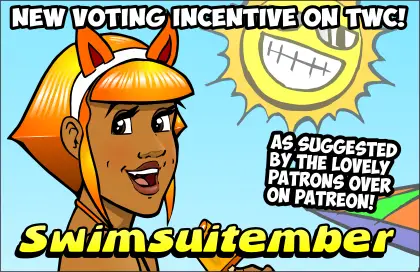 SWIMSUITEMBER RETURNS!
It's been a hot minute, but Swimsuitember is back with a bunch of fun ice cream-based themes!
As for this comic…
We get a name. And a little more info. Nothing that would shock anyone, though.
Just to clarify, this mini-arc isn't spinning off into any grand story or anything. It's just introducing a new character who may get a bit more play in later arcs. But no, this isn't really going anywhere. Not right now, anyway.