Puck 252
on 
September 22, 2014
at 
9:39 pm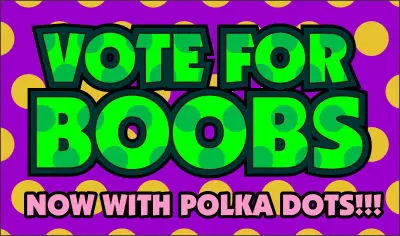 SUPER DUPER NEW VOTING INCENTIVE! BOOBS – WITH POLKA DOTS!!!
The lowest common denominator is getting one last kick at the can before September ends, so celebrate by voting for boobs one more time! Because you deserve it! BECAUSE BOOBS DESERVE IT!
CLICK HERE TO VOTE FOR PUCK. SEE BOOBS. WITH POLKA DOTS.
ALSO…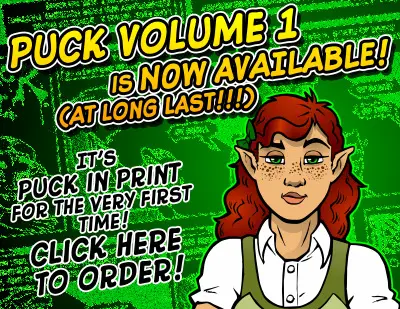 As for this comic…
Never treat pampered suburban rich folks badly. It's not because they're better than everyone else. No, it's a little thing called advocacy. Poor people accept abuse as a fact of life. Rich people litigate.
Oh, and no offence to any Haitians out there. I'm sure the country has some wonderful features. Which can be viewed at a distance, in safety, from the Dominican Republic.