Puck 286
on 
May 18, 2015
at 
9:53 pm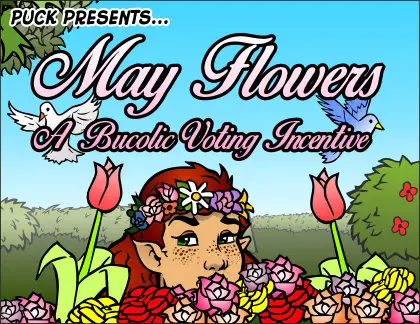 MAY VOTING INCENTIVE! MAY FLOWERS!
This month's voting incentive is special! It's tasteful and bucolic! Vote! QUEEN VICTORIA WANTS YOU TO VOTE!!!
ALSO…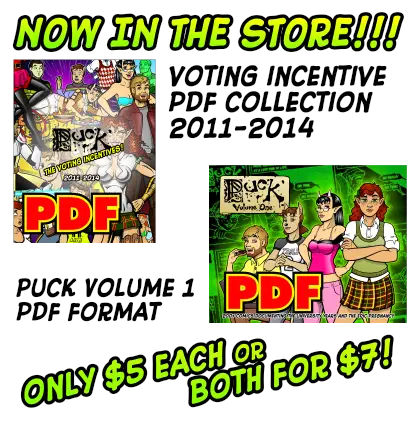 And as for the comic…
As you can see in this comic, Canada's Funderland does not have Cinderella's castle in the middle of it. Rather, it has a big honkin' mountain made out of concrete, sand and over one thousand tons of steel girders. (It's hollow. And yes, there's a roller coaster inside it.) Those who know and love the park can't help but feel their hearts soar upon seeing its massive, manufactured silhouette from the highway.
Drawing it brings back memories. And unlike Phoebe's, most of mine are positive.