Puck 297
on 
August 3, 2015
at 
9:33 pm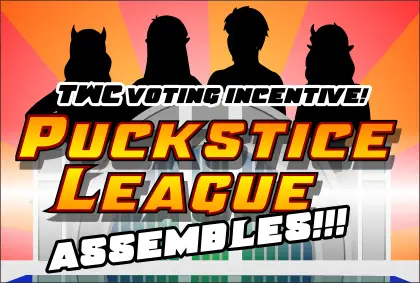 NEW(ISH) VOTING INCENTIVE! WHOLE LOTTA DC!!!
I ran out of time to generate a full-on new voting incentive last week because I was on vacation, but I did have time to assemble a group shot of the JLA cosplay experience and even throw in a batch of new jokes!
VOTE BEFORE ZACK SNYDER STICKS A 'V' IN IT!
As for the comic…
All parents are incompetent when it comes right down to it. Some of our children just announce it to the world in a louder fashion than others.