Puck 339
on 
May 23, 2016
at 
9:52 pm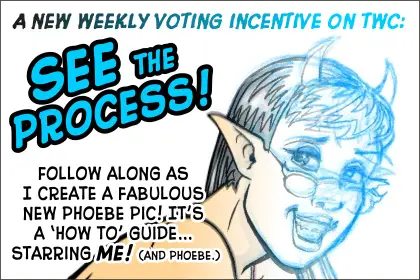 NEW WEEKLY VOTING INCENTIVE! SEE THE METHOD BEHIND THE MADNESS!!!
There's a new weekly voting incentive up on TWC! Each week in May, vote to follow along as I reveal both the method and the man behind Puck comics! Watch as I lead you through the many, many steps of drawing some classic Phoebe cheesecake for an upcoming ad. Plus, for the first time ever, you get to see what I look like! It's not a draw, but I'm making it sound like it is! Marketing!!!
CLICK HERE TO MAKE LEARNING FUN!
As for the comic…
I hate drawing cars. I hate drawing car interiors and exteriors. I hate drawing lots of cars even more. I hate drawing people next to cars. And people in cars. And cars. This comic was a nightmare to draw, and I hate it, and it makes me sad. I just finished working on it about five minutes before posting. And I started working on it five days ago.
That it all.