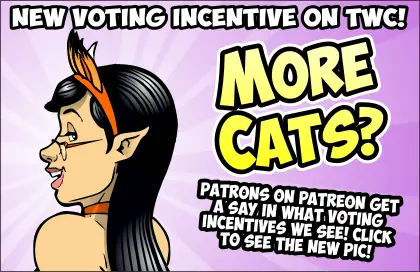 VALENTINE'S DAY CAT STUFF! AGAIN?
Last year we somehow got on this 'Valentine Cats' thing, and it's back for some reason. A new voting incentive pic is going to be popping up each week, so…
VOTE FOR OLD DEUTERONOMY'S SAKE!!!
As for this comic…
Nothing to note besides the fact that I still don't like ginger Phoebe. Though I will readily admit it works a little better on her when she's angry.