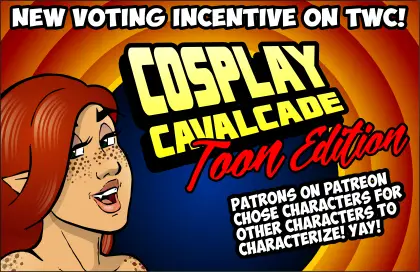 NEW COSPLAY VOTING INCENTIVE!!!
I asked my high-tier patrons on Patreon about cosplay possibilities they wanted to see in a voting incentive. And we've got some wonderful suggestions that garnered a number of votes! So got to TWC and…
As for this comic…
I personally can't figure out whether property values in a place named Spooky Valley would be higher than average or lower.