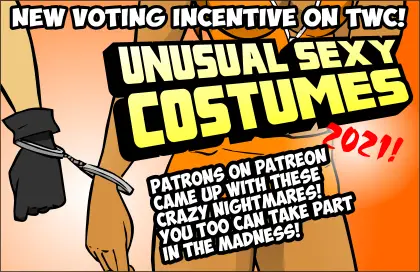 HALLOWEEN TIME!!! NEW VOTING INCENTIVES!!!
The Patreon bunch came up with some 'interesting' suggestions, so check the results out!
As for this comic…
I think Phoebe speaks for all of us here.
I have to say that I grossly underestimated the time sink that the hard shadows would become. They add about two or three hours of work to every comic and have put me kind of behind schedule. But that's what I'm doing now, I guess.