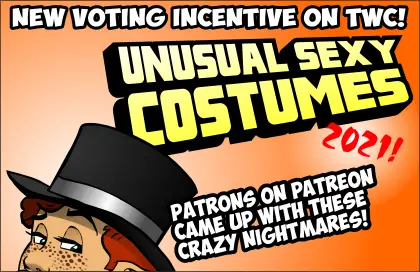 HALLOWEEN TIME!!! NEW VOTING INCENTIVES!!!
The Patreon bunch came up with some 'interesting' suggestions, so check the results out!
As for this comic…
From what I've gathered from survival stories, "Wander off into the dark and away from your vehicle," is usually a good way to end up as a cautionary tale. But hey, this entire comic has been like an extended cautionary tale for decades, so what's new?