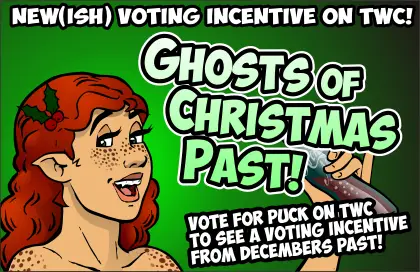 NEW VOTING INCENTIVE! IT'S CHRISTMAS REWIND!!!
December is here and I'm swamped again, but a new voting incentive will be coming (hopefully) later this month! In the meantime, here's some holiday cheers from the previous years!
As for this comic…
What would this comic be without ridiculously bad decisions from our protagonist?
A different comic, I suppose. And probably a more popular one.