Puck 697
on 
April 3, 2023
at 
11:14 pm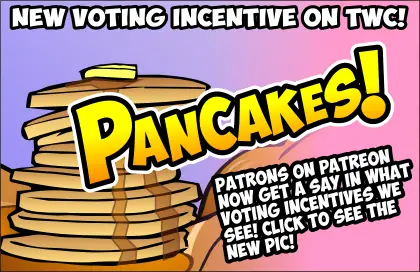 APRIL IS HERE!!! TIME FOR PANCAKES!!!
Whether you call them flapjacks, griddle cakes or flat muffins, you're gonna want this short stack, so…
As for this comic…
Tracee returns to the comic, only to have her whole world thrown into disarray. It's been a while. We last saw her during the prom arc, almost exactly three years ago. Seems insane that it's been that long, but it has.