Most of the funny with only 25% of the dialogue! I just made the task of reading this comic even easier!
2ND September Voting Incentive! PAPER DOLL PHOEBE GOES CLUBBING!!!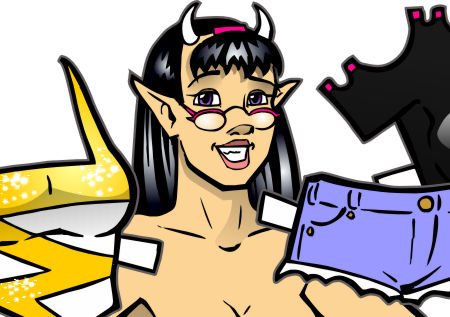 That's right! Get into the Victorian hobby of paper dolls – Phoebe style! Dress up our comic's resident clotheshorse however you see fit! This week we've got the clubbingest outfits Phoebe ever wore! Vote again soon to see the next one!
For each paper doll, you can download the printable file (see the text above the incentive image for more info), print it on glossy paper and get cutting!
CLICK HERE TO VOTE FOR PUCK!!!
ALSO…