Puck 251
on 
September 15, 2014
at 
9:57 pm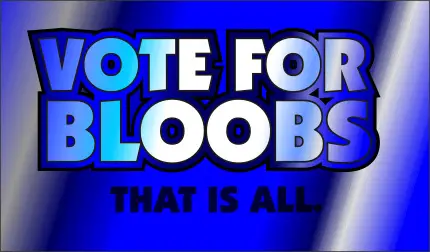 EVEN NEWER VOTING INCENTIVE! BLOOBS!!!
So after replacing my carefully crafted Paper Toy Puck incentive with a terrible MS Paint drawing of boobs, my ranking on TWC shot up +25 points from #38 to #12! How about that! I'm riding the lowest common denominator like it's white lightning here!
In that spirit, I'm providing you with an entirely new image this week. So vote!!! Come on, guys! I know you can get me to #1! Don't do it for the comic! DO IT FOR BLOOBS!
CLICK HERE TO VOTE FOR PUCK. SEE BLOOBS.
ALSO…
THE PUCK BOOK CONTAINS AT LEAST 453 PAIRS OF ILLUSTRATED BOOBS!!! I announce this only because sales have been rather dismal so far, so hey! Can't blame a guy for pointing out the obvious!
CLICK HERE TO GET YOUR COPY OF BOOBS! Uh, I mean PUCK VOLUME 1!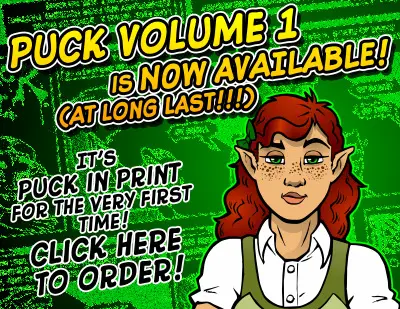 As for this comic…
I'm going to pull a Grandpa from the Princess Bride right here and tell you that Puck does not actually ever beat the living piss out of Heather. Not going to happen. She's not going to harm a hair on her head. Which isn't to say that Heather won't get some form of retribution, but it's not going to be at the hands of Puck. Nor will it be in the next comic. Or the next comic. Or the comic after that. I say this because I have been accused of being a tease before, and I don't want to tease. Teasing's not nice, see? And I'm only wearing this negligee because it's comfortable, so don't read anything into it.