Puck 253
on 
September 29, 2014
at 
9:10 pm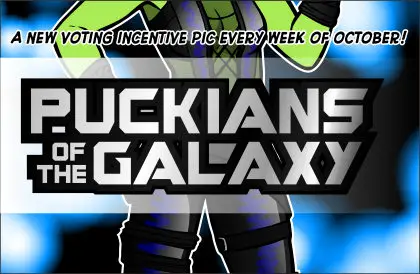 New October Voting Incentive: PUCKIANS OF THE GALAXY!!!
In the spirit of Halloween, the Puck gang are celebrating the second most entertaining movie of all time (almost beat the Blues Brothers for my number one spot!) in crazy cosplay fashion! A new image will be popping up every week, so…
CLICK HERE TO VOTE FOR PUCK! A VOTE FOR PUCK IS A VOTE NOT FOR GARY BUSEY!
ALSO…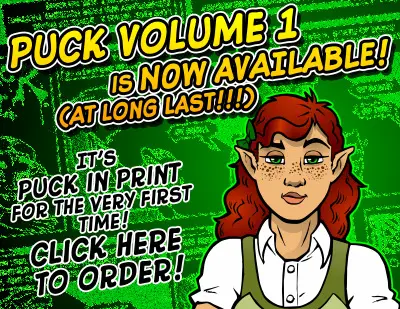 As for this comic…
Hutch's, for those of you wholly unfamiliar with the city of Hamilton (which, let's face it, is 99.9% of the readership) is a classic greasy spoon diner on the Hamilton beach strip. Yes, there's a beach in Hamilton; it's about as lacklustre as it sounds, except for the Hutch's part, which is awesome. A Sportsman burger, by the way, is their special name for a double bacon cheeseburger. Just thinking about one makes me angry that I'm not eating one.