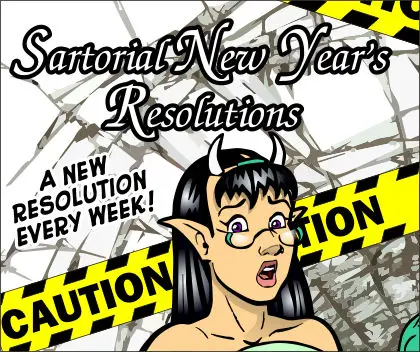 New Weekly Voting Incentive: SARTORIAL NEW YEAR'S RESOLUTIONS!
2014 is behind us, and the Puck gang is vowing to not make the same fashion-related mistakes they made last year! Vote for Puck on TWC to see Phoebe's resolution right now!
CLICK HERE TO VOTE FOR PUCK! IT'S RICH IN VITAMIN P!
As for this comic…
Lessons about life I've learned from survival horror games:
1) Always take the food with you.
2) Grab whatever ammo you can find.
3) Lengthy hallways, staircases and elevator rides always contain jump scares.
That's about it, really.