Puck 282
on 
April 20, 2015
at 
9:40 pm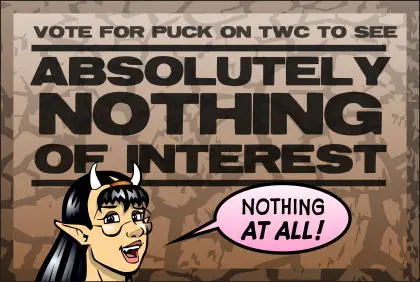 APRIL VOTING INCENTIVE! NOTHING INTERESTING!
Seriously, man, there's nothing interesting to see if you vote. What, don't you trust me? VOTE EVEN WHEN THERE'S NO REAL MOTIVATION FOR YOU TO DO SO!!!
ALSO…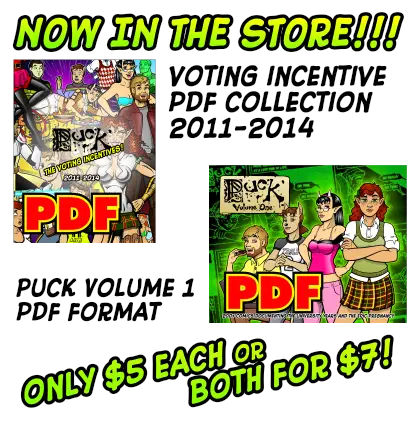 And as for the comic…
If you're confused as to why Puck is pouring out a perfectly good can of Coke-like beverage into the sink, see previous strip.
Oh, and I think we can safely assume that Tyler does not have weird religious parents who hate fun. Daphne is known for taking creative license with everything in life.