Puck 335
on 
April 25, 2016
at 
9:25 pm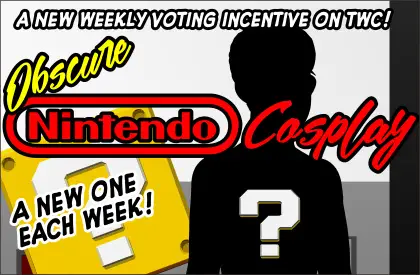 NINTENDO + PUCK = OBSCURE NINTENDO COSPLAY!!!
You click? I click! WE ALL CLICK ON AMAZING NEW VOTING INCENTIVE! Seriously, though, April Fool's is over and the joke incentive has been replaced by a new pic featuring a Puck cast member cosplaying as some obscure(ish) character from the wide world of Nintendo!
Click to join the Nintendo Fun Club today, Mac!
As for the comic…
Everything comes full circle. In the stupidest of ways. You're welcome.