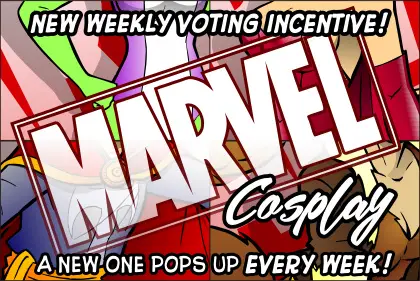 Mighty Marvel Marching Society get ready! It's Marvel cosplay month! Vote for Puck on TWC to see a new Puck character try to do Marvel justice every week!
Vote for Puck on TWC HERE, TRUE BELIEVERS!
As for this comic…
Experienced readers know that whenever Colin comes home from buying groceries, things never go well. And I'm not sure where he's getting those classic big paper bags from, because all the grocery stores around here stopped carrying those a long time ago. But sometimes, in the interest of iconic imagery, one just has to go for the quaint anachronism.