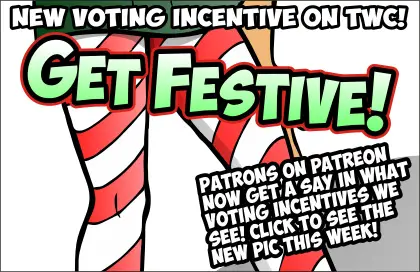 THE PATRONS HAVE TAKEN OVER!!!
That's right! The voting incentive pics are in the hands of the fans! Patrons on Patreon who pledge $5 or more a month get a personal say in what incentives are coming your way! If YOU want to put your two cents in, then my HEAD ON OVER TO PATREON and join the select club!
Right now there's a nice little Christmas pic for your vote!
As for this comic…
There are some shoes that just need to drop. And this was one of them.