Puck 429
on 
February 12, 2018
at 
8:45 pm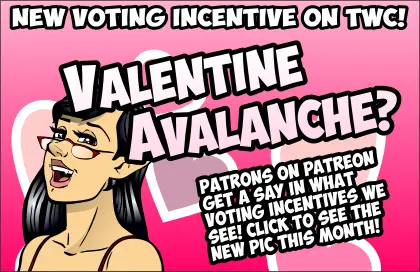 NEW VALENTINE'S DAY VOTING INCENTIVE!!!
The February voting incentive is here, and it's … a voting incentive! (Now with EXTRA INCENTIVE!) (And remember: fans who donate $5 or more a month get a say in what voting incentives run! If you want to join their controlling ranks, HEAD ON OVER TO PATREON and join the select club!)
VOTE FOR PUCK AND WARM MY ICY HEART!!!
ALSO…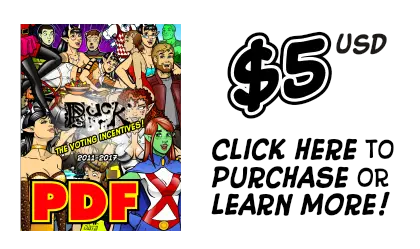 I recently put a bunch of work into updating the PDF collection of voting incentive images, and the results are finally assembled! This new PDF volume contains all the voting incentives from 2011 all the way to 2017 (including some that never even ran) in a print-ready high resolution! That's almost 200 pages of stuff! So if you'd like to buy a copy, please do!
ALSO ALSO…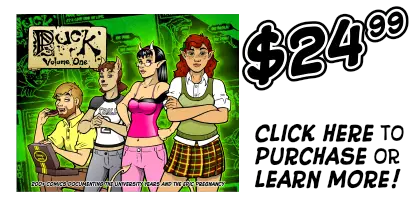 The print copy of Puck Volume One is available again (after being unavailable for a few months, though I don't think anyone noticed). This time you can buy it through Amazon.com! So if you want to grab a copy with all the ease of making an order through Amazon, you can now do so!
As for this comic…
We haven't had a pure 'Sigmund and Satan' strip since comic #129, but I was in the mood for a little throwback.
I realize that many of the younger readers may not even know what a water bed is, but I can't help it if they're missing that critical cultural info. Full disclosure: my parents had a water bed when I was a wee tot. In that era, they really had no choice. (At least that's what I tell myself.)