Puck 477
on 
January 14, 2019
at 
9:50 pm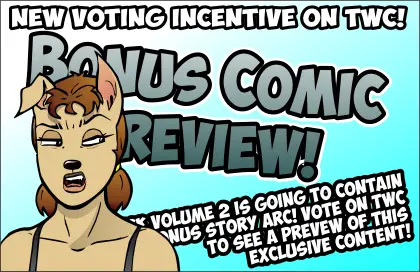 NEW JANUARY VOTING INCENTIVE!
I actually updated the voting incentive this time, so this Daphne pic I'm teasing is actually viewable now! Sorry. My error.
VOTE FOR PUCK TO VOTE FOR PUCK! IT'S A MEANS AND AN END!
As for this comic…
No real extra comments. Beyond the fact that Daphne might want to consider bouncer as a possible career choice in the future.