Puck 486
on 
March 18, 2019
at 
9:23 pm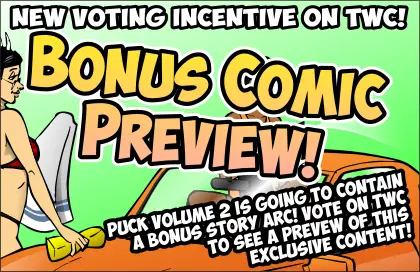 BONUS CAR WASH COMIC PREVIEW!
More car wash stuff. Lots of swimsuits. Goofy stuff. Why not vote?
VOTE FOR PUCK BECAUSE TEDDY ROOSEVELT WANTS YOU TO!
As for this comic…
There's just so many good things to burn in life. And in honesty, this comic is at least partially based on real life. I honestly do sometimes have big bags full of ash sitting around. I have a reasonable excuse, though: it's called a charcoal barbecue.