Puck 487
on 
March 25, 2019
at 
8:28 pm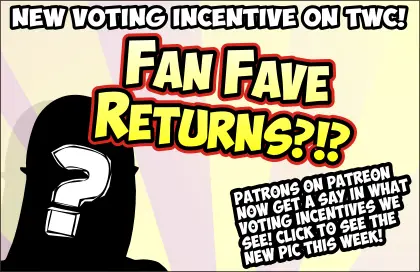 APRIL VOTING INCENTIVE UP NOW!
You asked. I provided. Everyone wanted to see her come back, so…
As for this comic…
Hey look! It's the comic's main character, who's been MIA for ten comics! And to be honest, I don't really have anything for Puck to do here. I just felt we needed to check back with her for a moment.