Puck 505
on 
July 29, 2019
at 
10:43 pm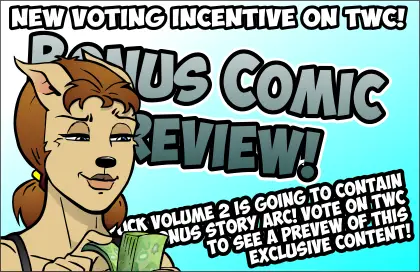 AUGUST VOTING INCENTIVE UP NOW!
More bonus comic pic. Seeing as this bonus comic may never actually come together properly, this may be your only time to see this image, so please…
VOTE TO BE SO VERY, VERY KIND!
As for this comic…
There is actually an alternate joke to this comic posted on my Patreon page right now. I had a very, very hard time deciding which joke was better, so if you want to weigh in about which joke is better, GO HERE TO SEE THE ALTERNATE VERSION!