Puck 506
on 
August 5, 2019
at 
9:09 pm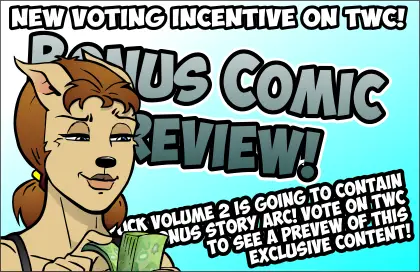 AUGUST VOTING INCENTIVE UP NOW!
More bonus comic pic. Seeing as this bonus comic may never actually come together properly, this may be your only time to see this image, so please…
VOTE TO BE SO VERY, VERY KIND!
As for this comic…
Like Daphne here, I hate talking. I mean, I can talk endlessly about meaningless stuff like the best actor to play He-Man, or what fried food is the best fried food, but when it comes to talking about actual, real, significant stuff, I … don't. Even when directly prompted to do so.