Puck 530
on 
January 20, 2020
at 
9:05 pm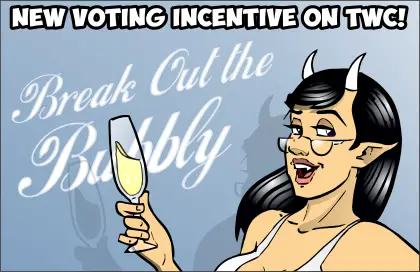 NEW YEAR'S VOTING INCENTIVE IS LIVE!
I felt like the New Year and the new decade needed to start with a little bit of class, so … here goes! Vote for Puck on TWC to ring in the new decade with Phoebe. In … some sort of style.
VOTE TO SIP THE FINEST OF DISCOUNT SPARKLING WINES!
As for this comic…
…