Puck 543
on 
April 20, 2020
at 
10:51 pm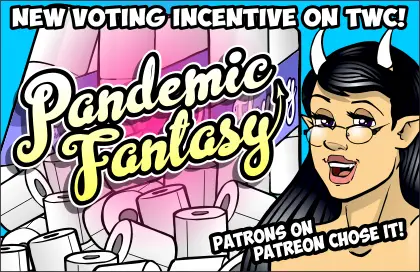 NEW APRIL VOTING INCENTIVE!
Vote for Puck on TWC to get a message of support in these trying times!
As for this comic…
Honestly, if you're only sixteen or seventeen and you've been anything to someone for ten long years, I think you deserve recognition for your devotion. But that's just me.
This is, by the way, the second-to-last comic of prom night. We've got one more comic, then a new day dawns. For the first time in, like, years.