Puck 563
on 
September 7, 2020
at 
10:40 pm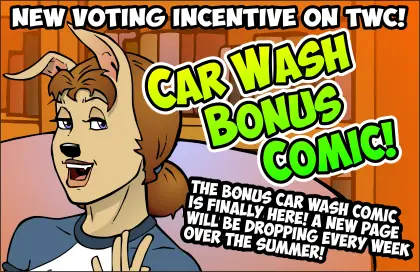 THE BONUS STORY ARC COMIC CONCLUDES. THE LAST PAGE IS … still here.
It's the tail end of summer, and that brings to an end the 'Car Wash Caper' bonus comic! To see the very last page, head on over to TWC and vote for Puck!
VOTE TO WASH THAT CAR REAL GOOD!