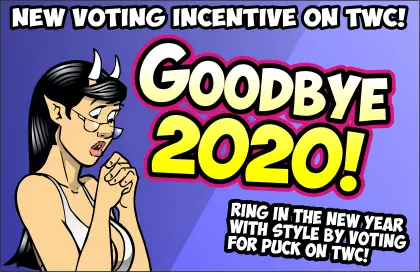 RING IN THE NEW YEAR WITH PUCK!
Celebrate the New Year and the end of 2020 with Puck and Phoebe!
As for this comic…
Puck's response was kinda stolen from Coca-Cola president Donald Keough after the whole 'New Coke' debacle went down. When New Coke replaced old Coke, only to be killed and replaced by old Coke again, it resulted in a a huge boost in sales for Coke. And Keough dropped that response. It's one of my favorite responses of all time. But come on, seriously? We know they were all lucky idiots.
In Puck's case, I'm not so sure.