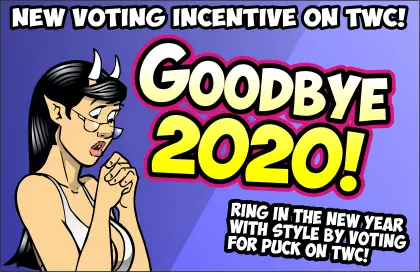 RING IN THE NEW YEAR WITH PUCK!
Celebrate the New Year and the end of 2020 with Puck and Phoebe!
As for this comic…
Vaguely based on a true story from my wife's family. Her dad sported a rather full mustache for a good part of her childhood (it was the 80's and mustaches were the law), but then one day he decided to shave it off. My wife's little brother, who was quite young at the time, considered this loss of his dad's mustache to be one of the worst things in the world and refused to even speak to him for many weeks.
Kids can be unforgiving.