Puck 594
on 
April 12, 2021
at 
10:49 pm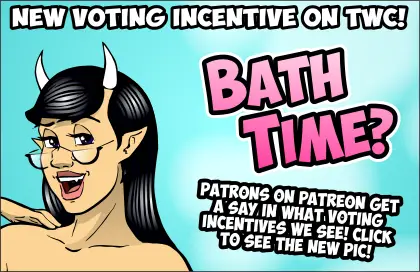 APRIL VOTING INCENTIVE NOW HERE!!!
It's April, and that means a new incentive is up! Time to get clean with Phoebe! I had a bit of trouble uploading this one, but it's working now, so…
As for this comic…
They're almost ready to go! Just a few more costume reveals and we're on our way! Scooby-Con, here we come!