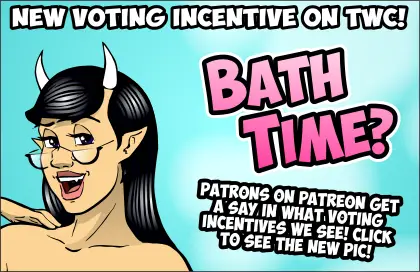 APRIL VOTING INCENTIVE NOW HERE!!!
It's April, and that means a new incentive is up! Time to get clean with Phoebe! I had a bit of trouble uploading this one, but it's working now, so…
As for this comic…
Every once in a while you just need an excuse for cuteness. Even if Puck doesn't appreciate it.