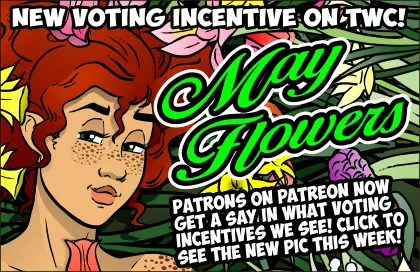 MAY VOTING INCENTIVE UP NOW!!!
April showers brought May flowers! And Puck!
As for this comic…
Now let's be honest: this 'spicy' Scooby costume is about as tasteful and modest as a costume can be. Phoebe could have made far worse. But considering Daphne's usual wardrobe choices, it's a little out there. Hence the reaction.
Also…
Today marks the tenth anniversary of Puck as a webcomic. I made a little post about it HERE. Yay.