Puck 597
on 
May 3, 2021
at 
10:20 pm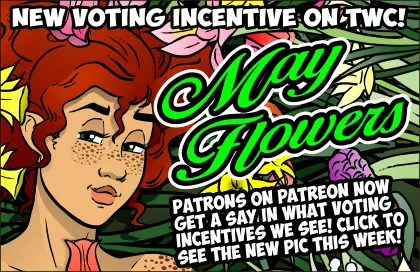 MAY VOTING INCENTIVE UP NOW!!!
April showers brought May flowers! And Puck!
As for this comic…
I don't think there's a word in the English language for a thing that feels both very right and very wrong at the same time. But there should be. And if there were such a word, it would definitely apply here.