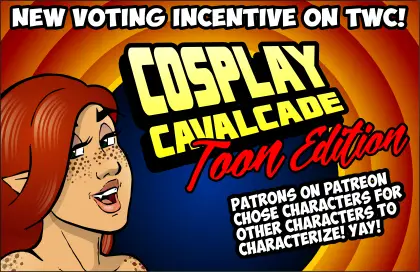 NEW COSPLAY VOTING INCENTIVE!!!
I asked my high-tier patrons on Patreon about cosplay possibilities they wanted to see in a voting incentive. And we've got some wonderful suggestions that garnered a number of votes! So got to TWC and…
As for this comic…
Just going to note that it's good Phoebe's dad didn't tag along. Not sure what kind of reception he would have gotten here.