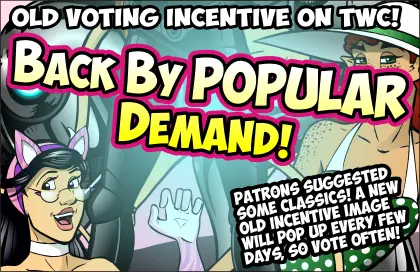 BACK BY POPULAR DEMAND! NEW OLD VOTING INCENTIVES POPPING UP ALL MONTH!!!
The Patreon bunch suggested some classic voting incentives from times past, so check out their choices this month! A 'new' old incentive will be showing up every few days, so vote often to catch them all!
As for this comic…
The key to a functioning relationship is to know your role. Colin is a slow learner.