Puck 626
on 
November 22, 2021
at 
10:19 pm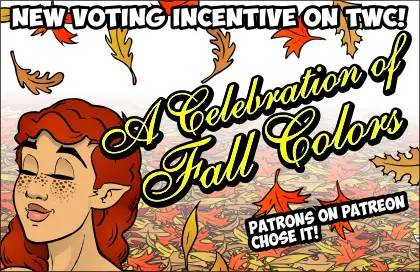 NEW VOTING INCENTIVE! A TASTEFUL CELEBRATION OF FALL COLORS!!!
The new November voting incentive is finally here! Better late than never, right?
VOTE TO EXPLORE THE AUTUMNAL PALETTE!!!
As for this comic…
It's a mystery! Oooooooohhhh! Okay, it's really only a mystery to Phoebe because she's clued out, but we can pretend for a minute, right?