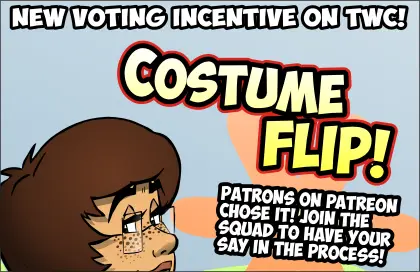 IT'S A NEW MARCH MADNESS INCENTIVE!!!
The folks over on Patreon were curious about what might have been if Puck actually played Velma and Phoebe played Daphne, so if you want to see the first component of that swap…
VOTE TO MAKE THE MAGIC HAPPEN!!!
As for this comic…
And now we begin the long process of explaining this prolonged stupidity. It won't be very satisfying. But it WILL … be stupid.