Puck 667
on 
September 5, 2022
at 
10:02 pm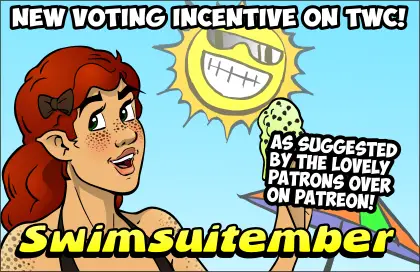 SWIMSUITEMBER RETURNS!
It's been a hot minute, but Swimsuitember is back with a bunch of fun ice cream-based themes!
As for this comic…
Well, this is going about as well as anyone expected. And for those wondering, Emily is still in the store just out of frame. I just pulled in a little closer with my framing to accentuate the sense of 'Colin being all on his own with this'. And to cut down on drawing labor.