Puck 668
on 
September 12, 2022
at 
10:27 pm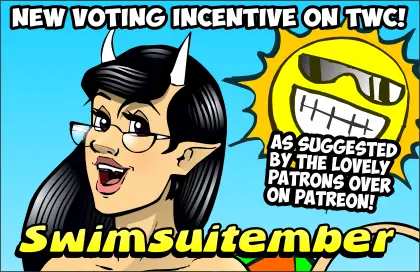 SWIMSUITEMBER RETURNS!
It's been a hot minute, but Swimsuitember is back with a bunch of fun ice cream-based themes!
As for this comic…
Sometimes Karens come in the strangest of forms. Sometimes they wear Pikachu hats. You must always be ready for them. They will strike when you least expect.