Puck 695
on 
March 20, 2023
at 
10:58 pm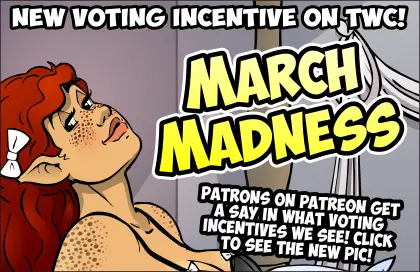 IT'S MARCH!!!
I'd like to say this month's voting incentive pic is seasonal, but nah. It is, however, a picture! If you'd like to see it…
VOTE TO BECOME THE KING OF CARTOONS!!!
As for this comic…
Sometimes when you hire criminals to run your criminal empire, this sort of thing happens. I'd love pontificate more, but I've got a killer migraine and I can barely stand looking at the screen right now, so I think I'm done with the pontification. For now.