Puck Stickterlude 3
on 
April 29, 2013
at 
9:31 pm
Never say Gecko never did nothing for his peoples. You asked for gratuitous nudity, and I provide. Real Puck will return soon enough, once Stick Puck's storyline has been concluded. I'm actually going somewhere with this … sort of.
MAY VOTING INCENTIVE! MAY THE FOURTH BE WITH YOU – NEW INCENTIVE EVERY WEEK!!!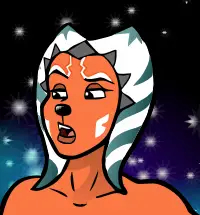 It's May, and it's time to get seasonally appropriate by ringing in May the Fourth in traditional Star Wars fashion. This year we're going new school, with costumes from the new(ish) movies and the Clone Wars TV show. A new costume is dropping every single week, so vote now or you'll miss this one!
This particular voting incentive is no longer up on TWC, but you can GET IT AT THE STORE, along with all the other incentives, for a few bucks!
Ooh, and my good comic creator friend Kit Fox has just run her very first voting incentive for her amazing webcomic Snap Crackle Pop and I HIGHLY recommend checking it out. It's a picture of a bikini-clad warrior chick riding a triceratops into battle against a dragon. Seriously. Now THAT'S what I call an incentive.
CLICK HERE TO VOTE FOR SNAP CRACKLE POP!!!
Come on, guys! This comic rocks and it wasn't even rated in the top 1000 last month! That's a crying shame! We need to get her higher. Vote for her, and check out her comic! It seriously rocks.