New Puck and Miranda Fan Art!
on 
January 28, 2014
at 
10:20 pm
Just wanted to share an adorable new piece of fan art from Dineke, a good friend of mine on dA.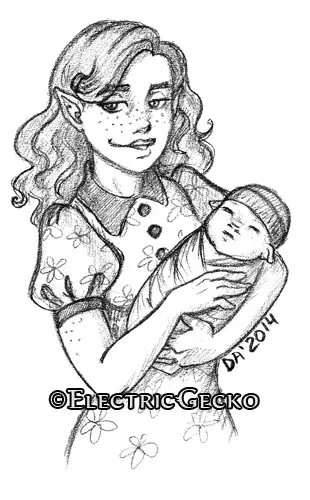 I've always loved her style, and she's done a great job of making Puck look almost gentle and tender here. This also qualifies as the very first piece of Miranda fan art! And what a piece it is! I've said it before and I'll say it again: I love receiving fan art from artists way more talented than me.