Puck 212
on 
December 16, 2013
at 
9:38 pm
NEW DECEMBER VOTING INCENTIVE: SEXY ELF SHOWDOWN?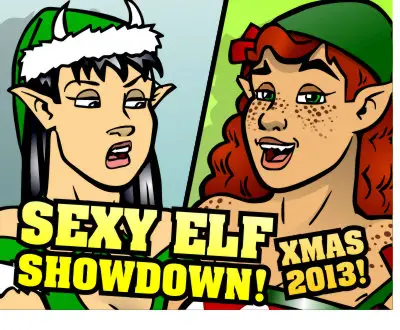 Okay guys, Puck has sunk to its lowest rank on TWC in months! To give it a bit of a boost, I'm posting a second voting incentive that's more in keeping with the season. In the war of sexy elves, one shall stand and one shall fall!
CLICK HERE TO VOTE FOR PUCK!!! VOTE IT UP, DAMNIT!
Oh, and if you didn't hear the news…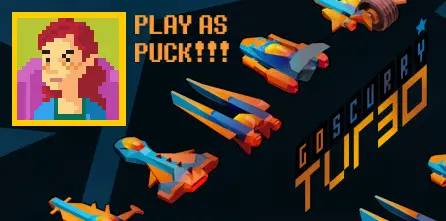 My good friend Daniele Giardini, an Italian video game designer, just put the finishing touches on his indie game, GOSCURRY, and he actually put Puck in the game as one of the avatar choices for players! This makes Goscurry the first video game to ever feature Puck! It's only six bucks, and it's an insanely good game! It's the hardest fair game ever made, in my opinion. HARDEST. FAIR GAME. EVER.
So to put it simply, guys, buy it. It's a great game with endless play value and an insanely catchy soundtrack. And I'll see YOU on the LEADERBOARDS. (Let me know if you beat my high scores. I challenge you to beat them!)
And if you missed it, I did a podcast with Jason Love over at his site, jasonloveslife.com. We talk about the business of webcomics mostly, with stuff on how to promote and market your comic online. Plus you get to hear my rich, chocolaty voice!