Puck 214
on 
December 30, 2013
at 
9:13 pm
IT'S THE JANUARY VOTING INCENTIVE! NAKED NAUGHTY NEW YEAR!!!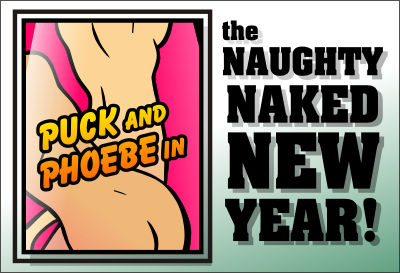 Time to start the new year off in style! ('Naughty' is a style, right? I'm going to say it's a style.) Vote for Puck on TWC in order to see what's naughty and naked this new year!
CLICK HERE TO VOTE FOR PUCK!!! VOTE IT UP, YOU LOVELY PEOPLE YOU !
For those of you who doubt the existence of an A-Team episode that guest stars Boy George, let me reassure you that it does exist. 'Cowboy George' dropped in the fourth season, when ratings were lagging and guest stars were the order of the day. It's sort of awkwardly awesome. Boy George is at his sassy, drug-addled finest; he's obviously having a hoot of a time kicking down doors and insulting armed redneck bad guys.
I decided to re-watch the episode in order to do this comic, and it's a good thing I did. Panel one initially read "the big guy with the gold chains," but upon re-watching the episode, I noticed that Mr. T. actually doesn't wear his chains in that episode! Seriously! I guess he felt it was useless trying to out-glam Boy George. The things you learn…
Oh, and for those of you who don't know who Boy George is or what the A-Team is, you're just too young for my comfort level. Seriously, get older or something. I'll try to slip in some Pokémon refs for you in the near future, though. I wanna keep the younguns happy here.
Oh, and if you didn't hear the news…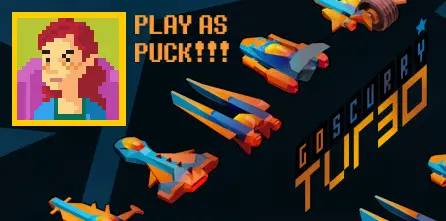 My good friend Daniele Giardini, an Italian video game designer, just put the finishing touches on his indie game, GOSCURRY, and he actually put Puck in the game as one of the avatar choices for players! This makes Goscurry the first video game to ever feature Puck! It's only six bucks, and it's an insanely good game!