Puck 215
on 
January 6, 2014
at 
9:35 pm
IT'S THE JANUARY VOTING INCENTIVE! NAKED NAUGHTY NEW YEAR!!!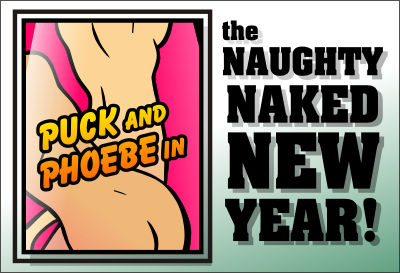 Time to start the new year off in style! ('Naughty' is a style, right? I'm going to say it's a style.) Vote for Puck on TWC in order to see what's naughty and naked this new year!
CLICK HERE TO VOTE FOR PUCK!!! VOTE IT UP, YOU LOVELY PEOPLE YOU !
And as for this comic…
This is based on (another) true story. My friend was doing his 'drive the kid around to make her go to sleep' shift, and after finally getting the kid off to dreamland and parking the car, some cop comes knocking on the window. Oh, the perils of parenthood.
As you can see from panel one, Colin drives a green 1999 Chevy Malibu. I drove that $#!#box around for thirteen years, and after it cost me untold headaches and tens of thousands of dollars in repairs, I sold it for scrap about two years ago. List price on the vehicle at time of sale: under $100. I figured that since Colin is even poorer than I, he'd probably still be driving his Malibu.
Also…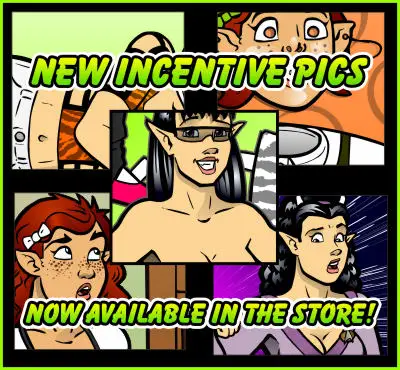 Also also…