Puck 219
on 
February 3, 2014
at 
9:12 pm
NEW FEBRUARY VOTING INCENTIVE! COLIN'S TICKETS TO HALF-ASSED ROMANCE!!!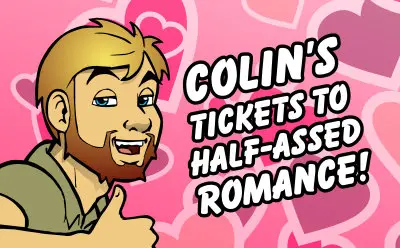 Hey fellas! Are you stumped on what to get your lady-type friend this Valentine's Day? Why not give her one of Colin's Tickets to Half-Assed Romance? Vote for Puck on TWC to check it out! And let the self-styled 'Love Doctor' give you a prescription!
CLICK HERE TO VOTE FOR PUCK!!! I'LL BE YOUR FRIEND!
As for the comic, this marks the start of a lengthy (and hopefully entertaining) story arc that's bound to take us into uncharted territory. I don't want to spoil the surprise, but I can definitely say that this story arc will bring more Satan (a perennial fan favourite), among other things.
Upon seeing this comic, my wife asked the usual "What the hell is Phoebe wearing?" question, which immediately tells me that I've hit upon a winning outfit. And no, I have no idea how it stays up. Glue is my best guess. I also have no clue how she operates a touch screen with gloves on. As mentioned in previous strips, she's a girl of many talents.
Also…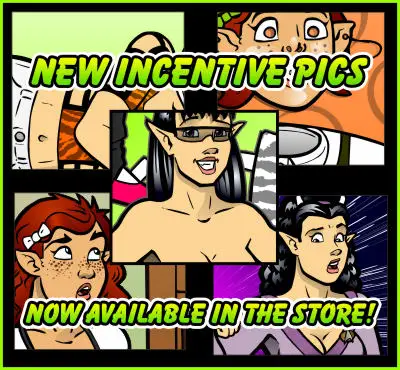 Also also…