Puck 220
on 
February 10, 2014
at 
9:23 pm
Some babies don't vomit all over you like this, but most do. My first child was a puker. Just looking at this comic brought back many bad memories for my wife of trying to wash baby puke out of her hair. The smell doesn't really wash out; it only fades with time.
The sound effect in panel three is mostly just for convention, by the way. In reality, most baby pukes are silent. You have no warning.
NEW FEBRUARY VOTING INCENTIVE! COLIN'S TICKETS TO HALF-ASSED ROMANCE!!!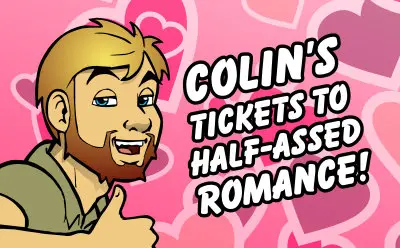 Hey fellas! Are you stumped on what to get your lady-type friend this Valentine's Day? Why not give her one of Colin's Tickets to Half-Assed Romance? Vote for Puck on TWC to check it out! And let the self-styled 'Love Doctor' give you a prescription!
CLICK HERE TO VOTE FOR PUCK!!! I'LL BE YOUR FRIEND!
Also…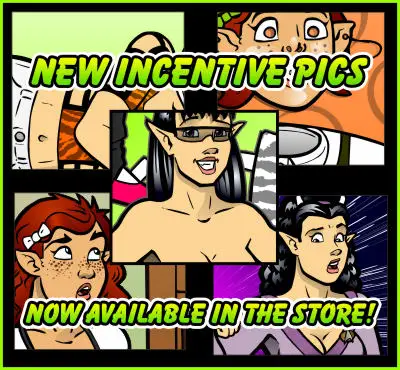 Also also…